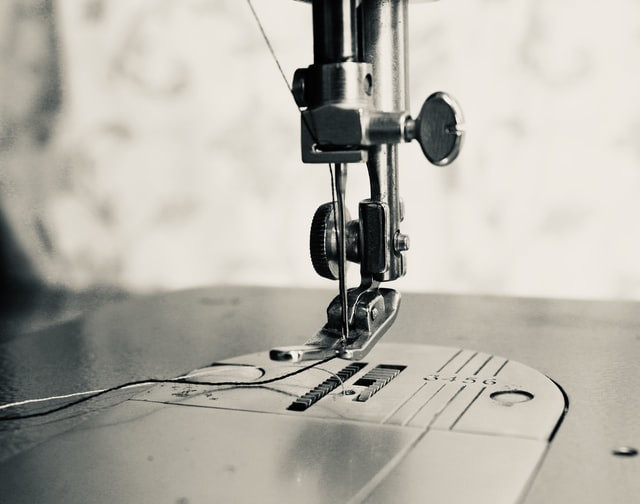 The Right Backing For Your Custom Embroidered Patch
There are many things to consider when ordering custom patches. One of the most important aspects of your custom embroidered patch is the backing. There are a number of backing...
Among the aspects to consider when ordering custom patches, one of the most important is the backing of your embroidered patch. With several backing options available, there is one that is perfect for your particular patch.
Embroidered patch backing starts with a twill surface, onto which the patch threads are embroidered. These patches can be sewn on to any garment or accessory just as they are. This is a permanent attachment method, and suits many needs just fine.
However, other backing options can give you more flexibility and choices.
If you are looking add strength and definition to your patches, a plastic backing can be added to the twill. This gives the patch added strength and rigidity after being sewn on. This is popular in service industries, providing something durable, and functional for everyday use. The plastic seals the entire back of the patch, which like the original twill, then gets sewn onto garments.
Iron on backing is a popular alternative to the sew on style. Adhesive on the back of the patch melts from the heat of an iron or fabric press, creating a strong seal with the garment. It's faster than sew on patches, and doesn't require any sewing skills. If you want to secure the patch before applying heat, you can stitch the patch in place first, then iron.
Be advised that iron on patches are best suited for non-stretch fabrics that can withstand medium to high heat. They are absolutely NOT for use on leather garments.
Looking for patches that can be removed and reapplied, or worn on multiple garments? Velcro® backed patches are the answer. Sew one side of the hook-and-loop fastener to the garment and the other is on the back of the patch. It's easy to press patches into place on the Velcro strip, then remove as needed. Put a strip on more than one shirt, for example, and you can easily transfer patches between shirts. This also makes it easy to remove patches before laundering garments, adding longevity to the patches in the process. This backing option is quite popular for military patches.
For a temporary, short-term use, tape backing is available. Best suited for one-time events such as concerts or festivals, this easy backing provides a secure hold while elevating your style. Simply peel and stick, and your garment is now rocking a custom embroidered patch.
While thinking about backing options, consider the border of your custom patches too. Merrowed borders are standard for most standard-shaped patches, boasting a clean and classic look. Merrowed borders feature thread stitched onto the patches, creating a wraparound look, adding sturdiness to the patch as well.
The other option is a hot cut border, which allows you to keep your details intact. Hot cut borders are sharp and clean, perfect for iron-on backing. This allows the adhesive to extend all the way to the edge of the patch. It's also the preferred border for custom patch shapes.
At Patches4Less.com, we know all about custom patches. We are a one-stop shop for all kinds of custom patches. We have lots of different styles, colors, and attachment options. We will work with you to create the perfect custom patches for your needs. Our talented, experienced design team is here to assist you in creating some great-looking custom patches.
We make ordering your patches easy too. If you are ready to get started ordering your custom patches, we're here to help!. Get a free quote on your next order of custom patches or email us with any questions you have. Let us show you how easy ordering custom embroidered patches can be!
---
Jesse Daugherty
Blogger
Hello, I'm Jesse Daugherty, a music enthusiast, sports aficionado, and an avid supporter of the arts. I'm a writer and content creator. For the past 5 years, I've shared my knowledge of custom patches and other promotional products, exploring their designs, meaning, and purpose.