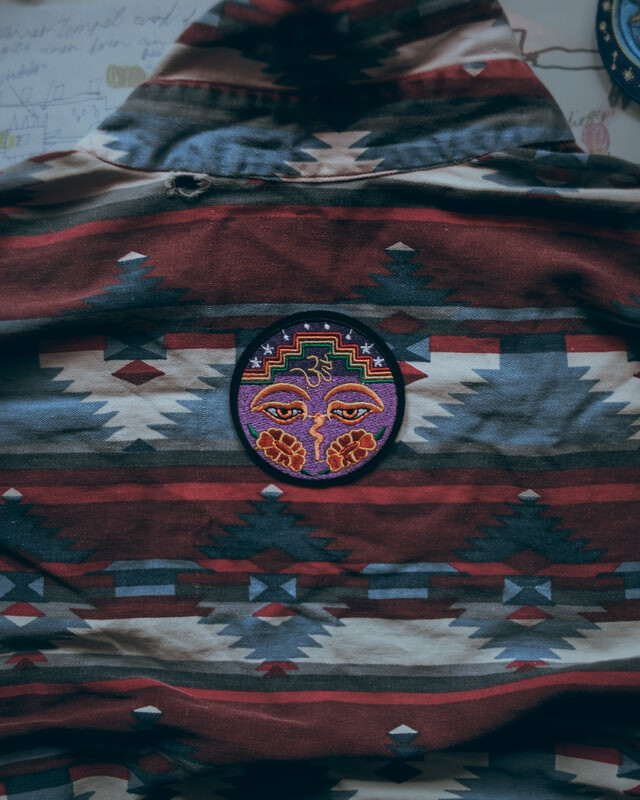 Tips For Designing High-Quality Iron On Patches
From the streets to the runway, patches are in. They were once popular among everyone, from fashionistas to hippies and everyone in between. The trend began in the '60s...
From the streets to the runway, patches are in. They were once popular among everyone, from fashionistas to hippies and everyone in between. The trend began in the '60s and has made quite a comeback in recent years. Patches are in again and for good. They are an excellent way to make any piece of clothing a one-of-a-kind. Perfect for those looking to make a statement or step up their style, patches are a simple tool to express yourself and your personality. However, they can also be a phenomenal branding tool for your business. There are several different patches to choose from, and each one has its own benefits. Today we examine the world of iron on patches and provide you with some helpful hints for designing the perfect patch.
The first and most crucial element of any patch is the look. One of the most significant signs of a quality iron-on patch is the design. Patches that are eye-catching but not too distracting work best. You don't want to take away from the overall look you are trying to achieve.
Focus on your message when using a patch for business purposes. Use the brand colors and logo to raise brand awareness while producing something bold that will be remembered. This will also create some consistency in terms of marketing. Brand colors and logos are easy for any customer to recognize, no matter what the final design looks like.
For personal patches, look for ready-made iron patches that showcase your individuality. Fashion is an extension of your personality, so choose something that has meaning and thought. Express yourself in style!
Now let's talk about the size and placement of your patch. Understanding where you want the patch to go and how big you would like it to be, are two key elements when creating something unique. There is more to it than just picking the correct patch, but don't get too concerned with a particular look if the size isn't what you are after. Smaller patches are perfect for the chest, sleeves, and shoulders of any garment. The chest can also be used for larger patches, though big patches are often seen on the back of jackets and vests.
The placement of your patch will play a significant role in the size of your patch. Consider other details of your garment and how they will look together. Are you using a patch and a logo? Will the garment feature other patches? All of these details will help you determine how big or small your iron-on patch should be.
It's essential to know your fabrics too. Iron-on patches are great, but sometimes embroidered or sew-on patches are a better alternative. It all comes down to the fabric you want to apply the patch to. Common is a material that works well with iron-on patches. The fabric is tough and won't be damaged by the heat of using an iron. The patch will look like it has always been there.
Denim, which is made from cotton, is also an excellent fabric for patches. However, there are other fabrics needed to create the final product. That means the kind of denim will vary in how they work with iron-on patches. For tough denim, apply a backing for the patch or choose a different type of patch altogether.
Polyester, nylon, and other blended fabrics are not the best option for iron-on patches. These delicate fabrics cannot withstand the heat of the ironing process. Inks may spread, and discoloration of the surrounding fabric could take place. Always be sure to check your fabric before you think about applying a patch of any kind. This will help you on your quest to find the perfect patch.
Once you have determined the fabric and the purpose of your patch, you can choose the style! Be sure to consider the ironing process before ordering. Larger patches will take a longer time to apply than smaller patches. While this is a small detail, it's certainly worth consideration. Also, think about the upkeep of your patches.
Quality iron-on patches are durable and versatile, which means they will last longer than a few cycles in the wash. You shouldn't worry about your patches peeling off or staining other garments. Of course, be sure to try a sample cycle with one patch before making your final choice. Your patch should look the same as it did before you washed it.
Now that you know the basics and you are ready to create the perfect patch, the last bit of advice is to wear it with pride. A patch can transform any garment. They go great with t-shirt's, polo's, jackets, pants, and more. They are even good accents for accessories like backpacks, bags, and hats. Patches are also professional and versatile enough to add to employee uniforms. Custom patches have a variety of uses. Make a fashion statement or give your business a professional look; the choice is yours.
To find out more about our high-quality iron-on patches, email us or call us toll-free at 866-847-2824. We are ready to help you transform your ideas into custom patches you can be proud of!
---
Jesse Daugherty
Blogger
Hello, I'm Jesse Daugherty, a music enthusiast, sports aficionado, and an avid supporter of the arts. I'm a writer and content creator. For the past 5 years, I've shared my knowledge of custom patches and other promotional products, exploring their designs, meaning, and purpose.