Traditional Patches & Merit Badges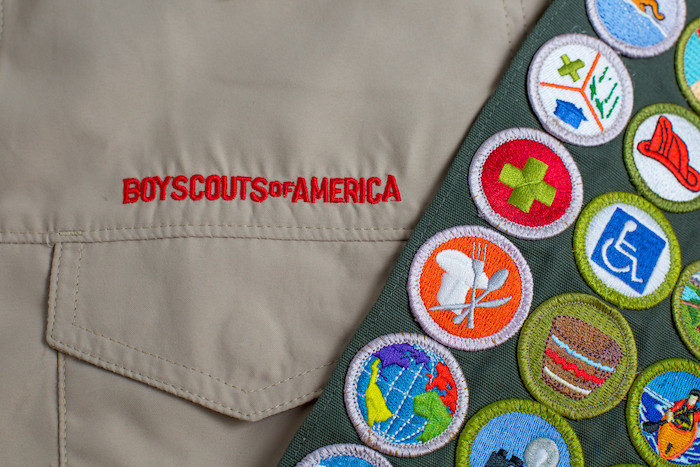 Badges and patches are a great way to showcase your brand. They are also great for team building and instilling camaraderie with members, employees, and more. Today we take a look at two distinct types of patches, Merit Badges, and Traditional Patches, taking a closer look at the differences in the process.
First, let's talk about Merit Badge design. Merit Badges are generally seen on boys and girls club uniforms, and others as well. It isn't just a decoration to sew onto a uniform. These badges are an emblem of achievement, typically worn by children in specific clubs.
They are smaller than the traditional patch, boasting unique details about a certain achievement. Until 2015, most badges were a standard size, measuring 1.5 inches in diameter. These days Merit Badges are a bit bigger, coming in at 2.25 inches.
These badges are created in a round shape, so they can neatly fit in rows of three. Multiple sizes would be difficult to line up, and any bigger would look out of proportion on a smaller child. Merit Badges can also be sewn into cuffs and belts.
Much like traditional patches, embroidered merit badges can be very creative. They can also be collector's items as well.
Now let's explore Traditional Patch design. When it comes to designing traditional patches, the options are seemingly endless. Most shapes and sizes can be made with an endless amount of colors to add detail.
Embroidered patches have threads sewn into a backing material. Woven patches are similar, though they tend to use a finer thread for a flatter look. Color can also be added to these traditional patches, adding a pop and stunning detail in the process.
While traditional badges can be used for marketing, promotion, and more, Merit Badges adhere to a stricter design.
Here at Patches 4 Less, we have a team of exceptional graphic artists that can assist you in creating the perfect Merit Badge or Traditional Patches. Get a free quote or send us an email and let us show you how easy designing custom patches and merit badges can be!