Use Custom Patches To Your Advantage!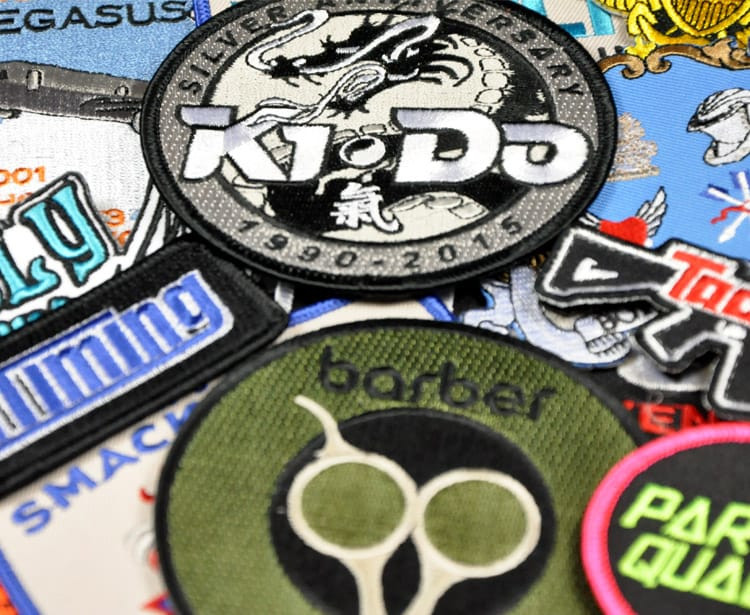 Businesses, schools, nonprofit organizations, clubs, and others are always looking for unique, new ways to stand out. Custom patches are an ideal, stylish item that you can add to anything from jerseys and jackets to uniforms, aprons, hats, bags and just about any other garment.
Custom patches can be created in virtually any style you can imagine, and they come with a variety of options to make them unique. Custom patches are an outstanding way to raise your brand awareness. They're also an excellent way to reward students, athletes, employees, and even potential customers.
At Patches4Less.com, we understand the benefits custom patches can offer. Let's look at some ways you can use custom patches to your marketing advantage.
As it happens, patches are an excellent way to celebrate your adventures, milestones, and more. You can create custom patches for locations that you have visited. This is a perfect way to showcase your passion for travel and the unique locations you have visited.
Custom patches are also great for traveling groups. Place patches on luggage as a means of identification, or can use them for your jackets, hats, and other garments. These patches can be used to show who has been on the most trips or can be used for motorcycle groups and others who travel together frequently.
You can also use custom patches to identify employees. Simple custom patches name patches allow anyone who comes into your place of business to recognize employees. Employee patches should look professional. They can even be used as a way to denote different departments and roles within your business.
Patches also have their place on team uniforms. They are an ideal way to identify teammates and the position someone plays and their jersey number. You can even create patches that showcase accolades such as tournament wins and other significant awards for your players.
Even schools can use custom patches as school awards. Letter jackets are a popular example. This shows off the hard work and dedication of the student. Patches are a perfect way to acknowledge special projects, and even for giveaways and fundraisers.
Ready to see what custom patches can do for you? We can help! Get a free quote or email us. Let Patches4Less.com show you the many advantages of custom patches!