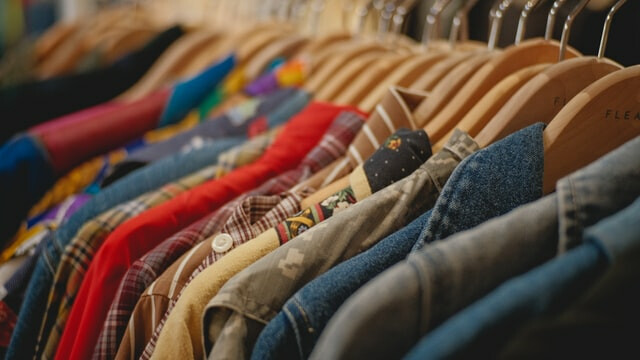 Dec 20, 2021
Ways To Show Your Personality With Custom Patches
Patches are seen everywhere these days. Many of us are familiar with them thanks to employee uniforms and sports jerseys; however, patches are used for many reasons. Have you ever...
Author: Jesse Daugherty
Patches are seen everywhere these days. Many of us are familiar with them thanks to employee uniforms and sports jerseys; however, patches are used for many reasons. Have you ever noticed a patch on clothing or a backpack that made you laugh? We all have. Businesses, brands, and companies do not only use patches; folks also use them to showcase their personality or to express their passions and hobbies. Adding a patch to your clothing is a great way to amuse your friends or let people know precisely what you are into. Even members of the military create custom morale patches for their uniforms. These types of patches make inside jokes and help build camaraderie with other military personnel. We love the character and humor that these patches have. If you have ever wondered how to let your style shine with quotes, images, or text, we can help. Below we examine a few unique ways to show your interest with custom patches. Find out more!
Patches
Let's first explore one of patches' often overlooked and forgotten uses. While custom patches can be made to identify employees or to add a touch of class to your clothing, patches are also a great way to add life to your favorite garments. We all put wear and tear on our clothing, especially jeans. Patches can be used to turn a simple pair of pants into something distinctive and fun. Have an old pair of jeans with holes in the knees? Add a particular patch to cover the hole and add a little dose of style to your personality. Not only great for adults, but also for kids as well. Kids can be pretty hard on their clothing through crawling, climbing, and more. Even the most robust garments will break down eventually. Instead of discarding those old pants, use a patch to bring them back to life. With a bevy of custom options to choose from, you have the opportunity to get creative and add something fun, bold, or just functional to your old clothing.
Clothing
As we mentioned above, patches are a great way to add new life to old garments, making them functional once again. However, patches are a great way to add a dose of class and character of your own. Custom embroidered patches can be created to say what you want, so be creative. You can use these patches to customize your clothes and turn them into something unique that suits you perfectly. If you love to stand out, add patches to your jacket, jeans, vests, shirts, sweaters, or other garments. Patches can be used to highlight a favorite quote, a witty joke, or your interests. You can count on being the center of attention with a creative patch of your clothes. The more thoughtful and well-designed patch, the more attention you are sure to garner.
Accessories
Not only great for clothing, but patches also add a nice touch to your favorite accessories. Patches can add a striking sense of style while showing off your personality, from bags and backpacks to phone cases and more. The unique textures, colors, and details of an embroidered patch are sure to stand out. Not only will they make your accessories look exquisite, but they will also allow you to express your hobbies and fashion through creative means. Add a fun slogan or make a statement, design a patch that will get people's attention while showing your interests and what makes you special. Custom patches are a great way to stand out, and the most clever designs are sure to add an exceptional appeal to your favorite accessories. Get creative and let your style show!
Novelty
Patches also add detail to your favorite novelty shirts. Express your fandom through patches and push your message in a fun way. Not only can you revamp your attire, but it will add a sense of personality and charm to your favorite clothes. Use short quotes or images that have meaning to you. Create patches with intricate details and bold colors that stand out and take that novelty shirt up a notch in the process.
No matter the reason, custom patches are a fun, eye-catching way to stand out. Here at Patches4Less.com, we specialize in custom embroidered patches. With well over a decade of experience and a team of talented artists, we understand the benefits of custom patches. From employee patches to sports patches and, yes, morale patches too, we have created amazing designs of all sorts. A well-designed patch is a great way to express your character and pursuits, and we can help bring your ideas to life. Give us a call toll-free at 866-847-2824 or email us and let us show you all the benefits of custom embroidered patches. If you want to find out more, you can also fill out our free quote form. Custom patches are fun and functional, and best of all, they are easy to order! Let's get started on your custom patches today.