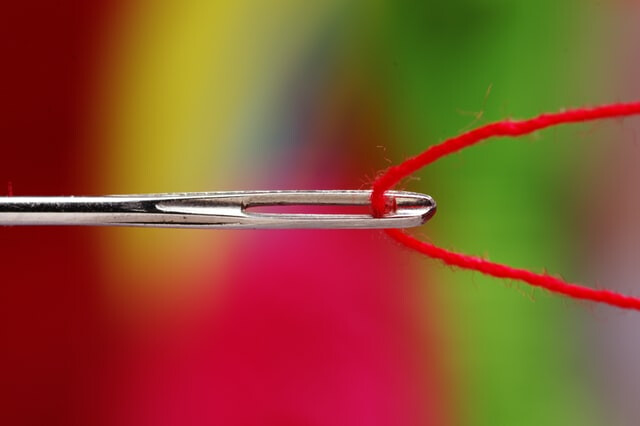 What's The Difference: Custom Woven & Embroidered Patches
Custom patches come in all shapes, sizes, and styles. At Patches4Less.com, we specialize in embroidered patches, but it's important to understand the differences between patch types. Two of...
Custom patches come in all shapes, sizes, and styles. At Patches4Less.com, we specialize in embroidered patches, but it's important to understand the differences between patch types. Two of the most popular patch styles are embroidered patches and woven patches. Woven and embroidered patches both use thread to provide a more traditional patch than other examples, including dyed and PVC patches.
Today we take a look at the differences between woven and embroidered patches while assisting you in choosing the right option. For starters, the most basic difference between these two patches is that embroidered patches feature thread sewn onto a twill backing. Woven patches are made entirely of thread, with no backing material.
While both patches are created using thread, there is a difference in the thread that is used. Embroidered patches offer unique depth thanks to a thicker style of thread. On the other hand, woven patches have a smoother look thanks in part to thinner threads. Both styles are durable and vibrant, packed with bold colors and unique attention to detail. However, when woven together, they create two separate one-of-a-kind looks.
Embroidered patches feature 50%, 75%, or 100% embroidery coverage. This number refers to the percentage of the twill that is covered with threads. A simple patch, like name patches for uniforms, is usually a 50% patch. Larger patches with complex and intricate elements typically cover % of the backing. The most elaborate patches will cover 100% of the twill with thread.
Woven patches are a bit different. Instead of using a traditional substrate, woven patches feature threads that are woven together with the finished product becoming a patch. This means that woven patches are thinner and more flexible than embroidery designs.
With embroidered patches, you also have a few other choices. Not only do you have the option to choose a different color for the twill backing, but you also have a choice of border styles. A border can make your patch stand out, and you have two options to choose from. The standard "merrowed" border is a classic patch border with a raised edge all the way around the patch. This provides the patch with a visual separation from the garment it's attached to.
The other border option is the hot-cut border, which is perfect for custom-shaped patches. Its flat edge minimizes visual separation between the garment, providing a smooth look. Woven patches have no border options. Now let's talk about the details.
When it comes to woven and embroidered patches, the style you choose may depend on the amount of detail in the artwork. For finely detailed patches, the thicker threads used on embroidered patches may not be able to showcase the details you want. In comparison, a woven patch offers thinner threads that provide finer details and intricacies. A woven patch maybe your best option if your artwork has numbers, letters, or other small characteristics.
No matter what patch type you choose, we can help you create the perfect patch for your specific needs. At Patches4Less.com, we take pride in transforming your ideas into vibrant, eye-catching patches. We are a one-stop-shop for all of your custom patch needs, and with nearly twenty years of experience, we have seen it all. We've seen it all, from sports patches for teams to patches for businesses, military units, motorcycle clubs, and more.
Our patches are made from the highest quality materials on the market, which results in top-quality patches, no matter what style you choose. We offer unbeatable prices and unrivaled customer service, and we stand behind every patch we sell with our 100% Customer Satisfaction Guarantee. When you order custom patches from us, you get the flexibility of adding your customized design to garments and accessories such as shirts, jackets, backpacks, bags, and other items. And the best part is that ordering is simple, thanks to our easy three-step order process.
To inquire about our patches or to order some of your own, call us toll-free at 866-847-2824 or email us. You can also fill out our free quote form to expedite the process. Let us show you how easy ordering custom embroidered patches can be!
---
Jesse Daugherty
Blogger
Hello, I'm Jesse Daugherty, a music enthusiast, sports aficionado, and an avid supporter of the arts. I'm a writer and content creator. For the past 5 years, I've shared my knowledge of custom patches and other promotional products, exploring their designs, meaning, and purpose.