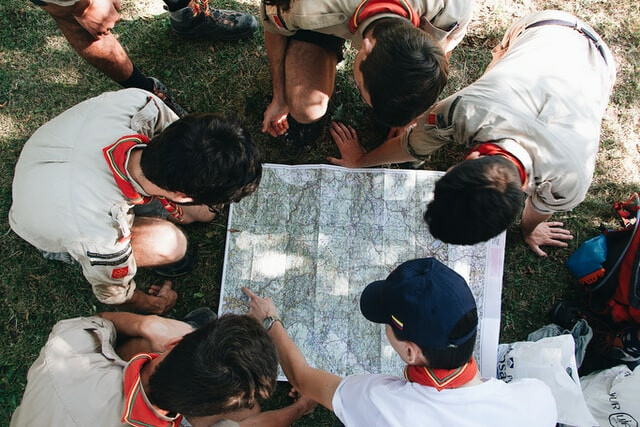 Aug 10, 2021
What's The Difference: Tradition Patches & Merit Badges
For Boys and Girls across the world, the Scouts are a rite of passage. The Boys and Girls Scouts teach young children trust, loyalty, work ethic, and much more. A...
Author: Jesse Daugherty
For Boys and Girls across the world, the Scouts are a rite of passage. The Boys and Girls Scouts teach young children trust, loyalty, work ethic, and much more. A big part of Scouting is the merit badges, which were first issued back in 1911. Back then, there were fifty-seven badges, while now there are over 150.
Over a hundred million merit badges have been awarded worldwide, and little has changed in terms of design. While they are similar to traditional patches seen on uniforms and other garments, there are various distinct differences between the two. Today we examine those differences while taking a closer look at merit badge design. First things first, let's discuss merit badges.
Merit badges are defined as awards earned by members of the Scouts based on activities within the area of study. They are earned by completing a list of periodically updated requirements. The program's purpose is to allow Scouts to study subjects closer to determine if they would like to pursue them as a career further. The program originally introduced scouts to the life skills of an adult they had not met before.
However, these days merit badges are earned in a class setting at troop meetings and summer camps. Boys and girls will spend weeks and sometimes months earning a badge. Merit badges are not just decorations to add to the uniform. They serve as a symbol of their accomplishments.
Due to the fact that children typically wear merit badges, they are smaller than traditional patches. Most patches were initially 1.5 inches in diameter. However, the Scouts are using larger patches that are about 2.25 inches. Using a full-sized traditional patch would look out of proportion for younger children. Merit badges are often round in shape in order to fit in rows of three on the Scout's sash. Creating multiple-sized merit patches would be difficult to line up correctly.
Merit badges are even sewn into cuffs and belts, but that depends on the organization. Much like traditional patches, merit badges may be creative. They are also collector's items that even those not involved in youth organizations collect thanks to their distinctive look and meaning.
Now that we have a better understanding of merit badges let's explore traditional patches. Typically, traditional patches are embroidered and feature a sew-on backing material. The biggest difference between traditional patches and merit badges is that patches aren't regulated to be one shape or size.
Embroidered patches may be customized in several ways, which gives you the option to get creative depending on the purpose of the patch. While merit badges make note of accomplishments and achievements, traditional patches can be used as identification for employees, a style accessory, or even for marketing and promotional purposes.
Patches may be created in virtually any shape or size and include unique details such as images, text, and unique color options. You also have plenty of options when it comes to how you want to attach your patches. From the popular sew-on or iron-on patches to velcro, tape backing, and much more, you have plenty of choices to choose from. While merit badges and patches are similar in many ways, merit badges stick to a stricter design formula, while traditional patches can be produced for any reason.
At Patches4Less.com, all we do is embroidered patches. We have over fifteen years of experience creating patches of all sorts. We have seen it all from sports teams, businesses, military units, clubs, and organizations. Our custom patches are great for uniforms, bags, backpacks, hats, jackets, shirts, and other items.
Ordering patches from us means you will get top-quality patches at great prices with unrivaled customer service. We take pride in what we do, and we are dedicated to the quality of the embroidery of our patches and our customers' satisfaction. We make the process of ordering your patches as easy, fast, and enjoyable while offering a 100% Customer Satisfaction Guarantee.
Are you ready to get started with your next ordering of patches or merit badges? Simply fill out our free quote form or shoot us an email. We'd be happy to help!