Why Bigger Is Better With Custom Patches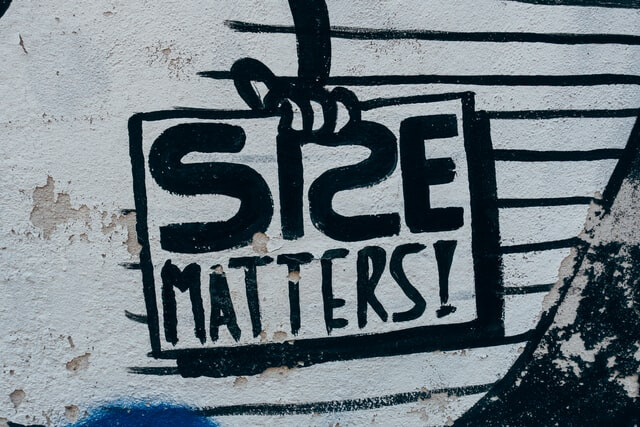 Yes, embroidered patches can be created in nearly any size you can imagine. But, we've noticed over the years that when it comes to embroidery, bigger is better. While our embroidery is clean and tight, the details look smoother and more vivid when created on a large scale. This is because the thread thickness is the same whether you order a small patch or a large patch. At Patches4Less.com, we take pride in manufacturing high-quality patches no matter what size they might be. But, larger patches seem to have several unique advantages over smaller patches. Let's get into the details.
Larger patches require more thread than smaller patches. This means that each of the threads in a large patch will stand out less and blend together seamlessly since there are more of them. This makes the image they create appear more cohesive to the eye. It's similar to how the components of a thousand-piece puzzle come together better than those of a ten-piece puzzle. Mosaics or pixels on a computer screen are also great examples.
Thread thickness isn't a factor because every patch we produce is made from biggest to smallest. We also used high-quality threads and twills with the exact dimensions. Let's face it; the larger something is, the easier it is to see. While this may seem obvious, it's something to keep in mind. Opt for larger patches if you are looking for patches that advertise a company logo or showcase team spirit.
Sure, small patches can fit anywhere, and you can put more of them on the same surface. They won't be as noticeable as larger patches with intricate designs and bold colors. Larger patches also tend to feature more legible text. This is supported by the two points mentioned above. However, text deserves extra attention. The slightest mistake can drastically change or obscure your message when it comes to words, numbers, and other text.
Larger patches have a higher thread count and more space, which means there is more precision in each letter of your design. Choosing a larger size is crucial if you want the text to be clear and readable from a distance. At the end of the day, size matters when it comes to creating custom patches. Larger patches are better suited for text-heavy designs or images that are filled with small details. The larger the patch, the cleaner the details for both text and images. Size matters, but the choice is yours at the end of the day.
At Patches4Less.com, we know all about custom embroidered patches; it's our specialty. To find out more about our products or order your own custom patches, just call us toll-free at 866-847-2824, email us, or get started with our no-obligation free quote form. Designing and ordering custom patches has never been easier.