Why Choose Velcro Patches? Why not!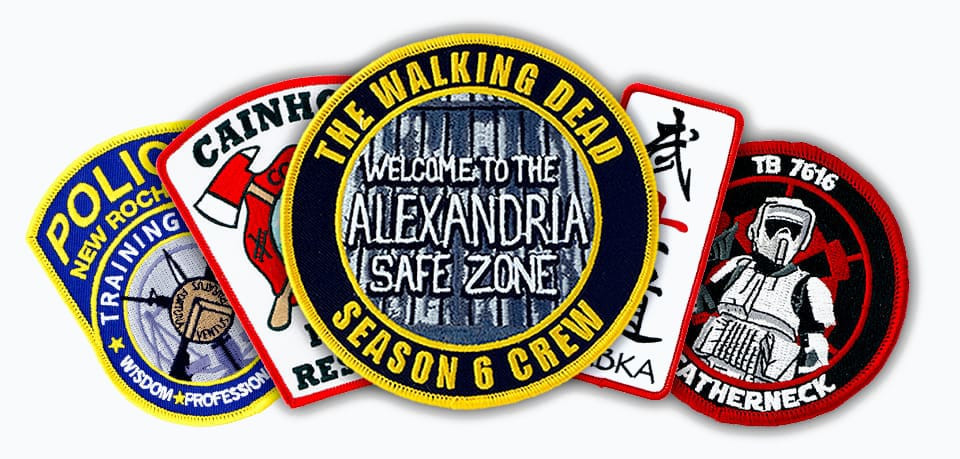 Many of us are familiar with patches. Usually, patches are attached to a uniform or a garment, and they are meant to stay in place. However, for some jobs or tasks, uniforms must be changed in between jobs. You may need custom patches that can be quickly removed and applied from one garment to another for these instances.
This is why you should choose velcro patches. Custom velcro patches are easy to attach and remove, allowing you to change your look as needed. Velcro patches are an excellent choice for moving patches from one garment to another, but there are a few other reasons Velcro patches can come in handy.
Velcro patches are not only easy to move around; they are also known for being more durable than other types of patches. As we stated before, Velcro patches can be easily removed and reused. You can remove your patches before laundry and reuse them afterward. This means that your custom patch will have less wear and tear from being laundered over a long time period.
Custom patches are also worn to make fashion statements when needed. Velcro patches are used less often than other types of embroidered patches. Velcro patches will last a long time and can be attached to anything from jackets and shirts to bags, backpacks, and much more.
Velcro patches are also great for identifying specific roles within businesses. Use custom patches as a means to identify managerial positions. With Velcro patches, the company can save money that would be spent on new patches for these roles. Flexibility is key when it comes to custom Velcro patches. They also offer the opportunity to wear your favorite patches with different clothing.
Velcro patches have several uses for work and play. Custom Velcro patches are used in companies where roles aren't permanent. They are also seen in the military. Soldiers wear different uniforms on different occasions. Custom Velcro patches are economical and perfect options for any situation. From a style option to employee uniforms and more, custom Velcro patches have withstood the test of time.
At Patches4Less.com, you have complete control over your patch design. No matter if you are looking for Velcro patches or the stand sew-on patches, the design is up to you. Choose the size, shape, and colors of your design. We can customize any patch to your liking, whether you are looking for employee patches, custom patches for your club, organization, or group.
We have over fifteen years of experience, and our talented team can assist in bringing your ideas to life! At Patches4Less.com, we are a one-stop-shop for custom patches, and we are committed to providing top quality products. We will work with you through the entire process, from design to production. This ensures that you get the custom patches that you need!
Let us show you the benefits of custom Velcro patches, and get your order started today! It's easy! Get a free quote on your design or email us with any questions. We would be thrilled to work with you!