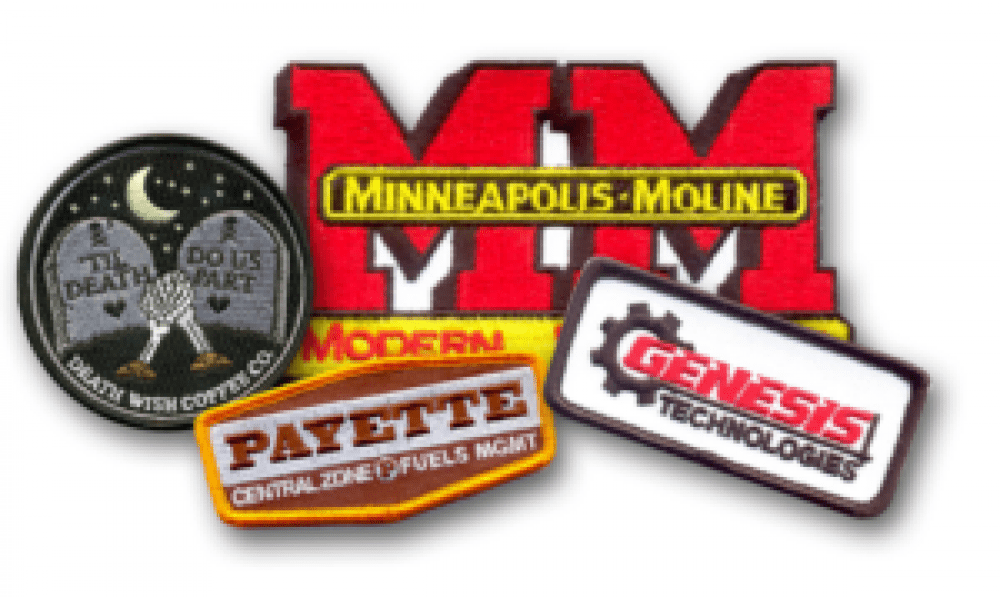 Dec 4, 2018
Why Custom Patches are Good for Business & Promoting
Digital Marketing is taking over as the main form of advertising, but there are a number of other tools you cannot afford to overlook, including custom patches.
Author: Rick Cundiff
There's no doubt the Internet has revolutionized the way companies communicate with customers and employees. Social media, video content, and blogs are taking over as the main form of advertising, but there are a number of other tools you cannot afford to overlook, including custom patches. These simple patches of fabric can do more for your business than you ever imagined.
Power of Branding with Custom Patches
Custom patches are a fantastic way to encourage team spirit among employees who wear them. People naturally want to belong to a club or a group. Wearing the company's logo using these patches is a way to achieve that. Taking this step should help employee retention. It helps your employees feel part of a family, rather than just replaceable workers.
Having employees wear this type of promotional material also helps brand recognition. Most business owners know that brand retention is vital for repeat customers. Patches make it easy to do that with a little piece of cloth. All it takes is a little creativity, and our expert services do just that for your business.
Keep in mind that employees who feel like they belong to your company will feel proud of what your brand represents. This pride is very important, especially now when business owners are struggling to engage employees. This is a feeling you want all your employees to have as it improves productivity, and that means more cash in your account.
You're probably thinking this branding task can also be solved by using screen printing services that would allow you to make designs that look like they are part of an employee's shirt. Yes, that does give you a clean product. However, the ink can fade over time, which means you'll need to replace the shirt.
Custom patches are a much better alternative. Custom patches can be sewn on or ironed on and stay on for a long time. Now, this is not to say that iron on patches will never come off, but they are easily replaced. A custom patch does not really cost much, so it's easy to order extras for just such occasions.
Beyond the Employee
Making your employees feel appreciated and that they are part of something bigger is important. Happy employees improve the way customers see your brand, but you also have to find ways to coax your customers. While you cannot give customers a uniform to wear, you can still use custom patches to make them feel a part of the same club.
Iron on patches are perfect for this task because you can place them on almost any garment. For example, if you do business in sunny areas, place a logo on caps. You can give away the caps, or sell them to customers. They serve a function, giving your customers value associated with your brand. They also help your customers advertise your business. You can make this a popular annual summer promotion.
That just represents one thing you can do with patches. You can also put custom patches on winter caps or holiday-inspired wear that you can give out when appropriate. They can be ironed on or sewn on all sorts of materials, so your imagination is your only obstacle. Get creative with the freedom our custom patches give you!
Blending New With the Old
It's important to recognize the importance of today's technology. A smart businessperson knows social media and other online platforms are an effective way to promote a business. You may think there is no room for something like custom patches, but that is not the case. For example, you can create a giveaway where you send people who follow you a patch just by entering a contest.
You can also ask your followers to pick up custom patches to use in a creative way. The person who does the most inventive thing with one of your patches and tags your company to the photograph wins a prize. This is a great way to promote your business using patches with your social media platforms. It is also an effective way to give your company's social media pages the opportunity to expand. Talk to a social media campaign creator to help you find creative ways to use all of your marketing materials, not just your custom patches.
You can get creative with the design. For example, you can integrate the face of the employee of the year just to have a little fun. There are countless ways to use the opportunity our company is offering. You can be innovative with an effective marketing tool that's economical, attractive and fun!