4 Reasons Custom Patches Make the Perfect Valentine!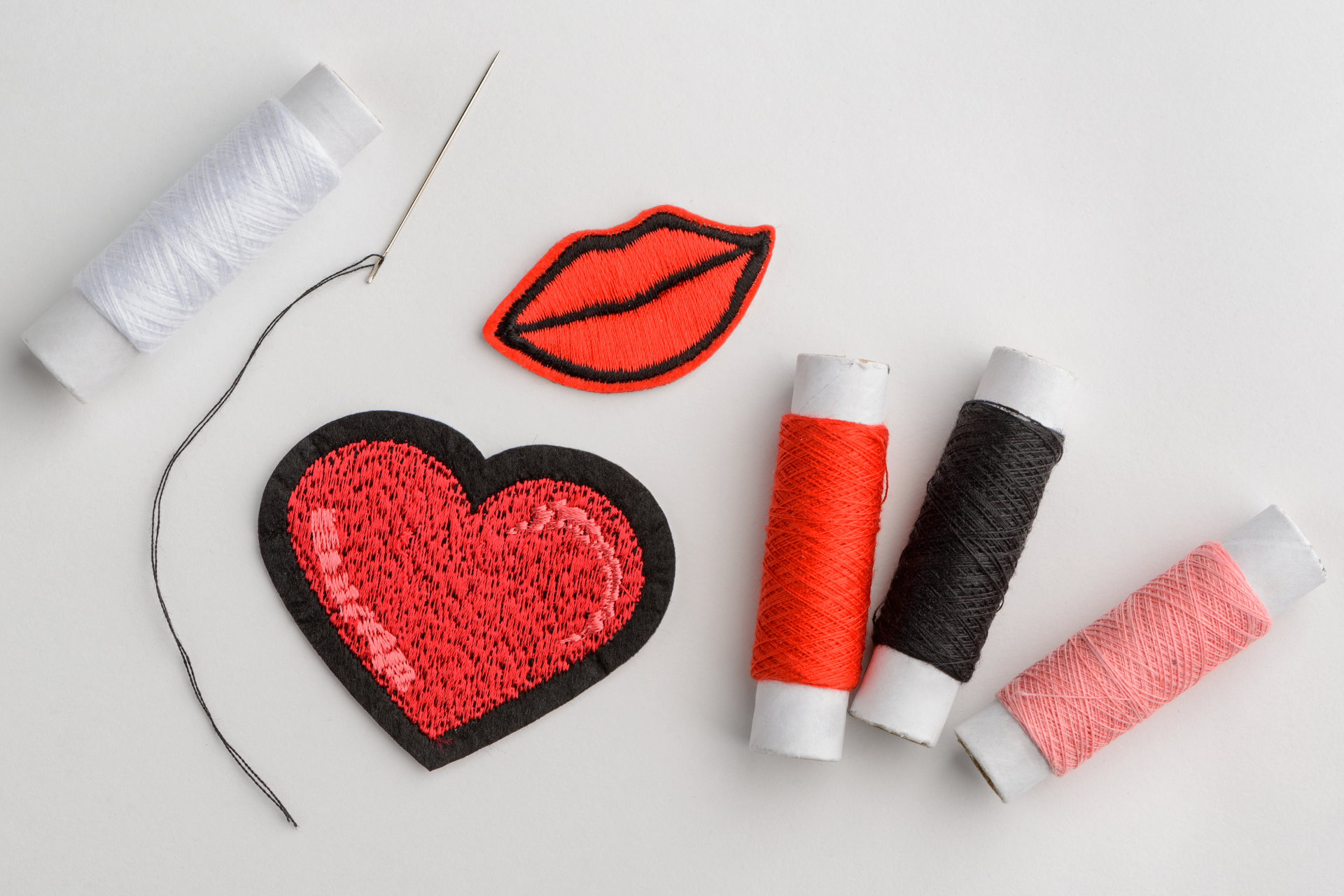 Valentine's Day is the holiday to show someone you care by gifting flowers, chocolates, or a little token of affection. While traditional gifts are still nice to receive, they're also expected and, dare we say, a little boring. Show your love this Valentine's Day with a more unique and personalized gift: custom embroidered patches from Patches4Less.com!
A patch is a simple and easy way to customize a garment, and at Patches4Less.com, we're ready to help you design your own custom embroidered patches. We offer countless color, thread, backing, and size options, plus a team of talented and experienced artists to help bring your vision to life.
Maybe we're a little biased, but we believe custom-designed patches make a great Valentine's gift for loved ones, friends, coworkers, and schoolmates. Here's why:
1. Custom-designed patches feel like a DIY gift but with a high-quality production.
Handmade gifts are always more special because of the time and care that goes into creating them. Custom patches feel just as personal because it's your design that brings the final product to life, and with our 100% Customer Satisfaction Guarantee, you know you'll be gifting a high-quality embroidered patch that will last for years to come.
2. Patches can be unique and customized for friends and loved ones.
Create a unique design that shows humor or affection with a custom embroidered patch that will feel personal to your loved ones. Make the patch the main gift, or use the patch to personalize a jacket or bag. You can even add Velcro backing so your friends can apply, remove, and reapply the patch to different items.
3. Patches ship easy!
Patch a little love onto a long-distance relationship by mailing a custom-made patch along with a Valentine. Our order minimum is 10 patches, but why not order enough to spread love to family and friends all across the country? A patch is an unexpected gift that fits snugly inside of a Valentine's Day card.
4. Patches can be worn as a reminder that you care.
Patches can be worn or affixed to daily items such as jackets, backpacks, and duffle bags, which means they will be a constant reminder of your affection and consideration. Give the gift of a special keepsake with a lovingly designed patch!
When you're ready to create custom embroidery patches for your Valentines, we make it a breeze! Just send us a picture of your design concept, existing patch, or any idea for a custom patch, and we will send you your custom creations within 14 days.
Get a free quote today on customized embroidery patches, and patch a little love this Valentine's Day!