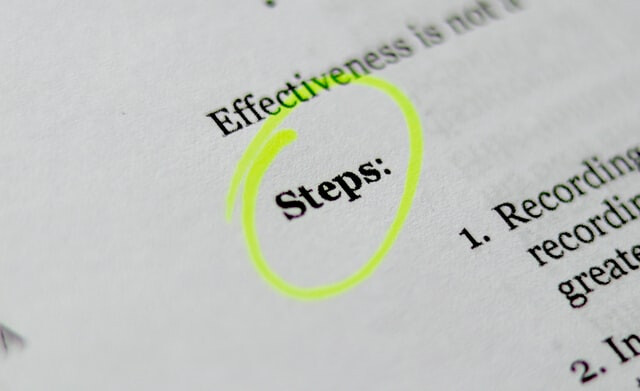 Sep 23, 2021
A Guide For Creating Your Own Custom Embroidered Patch
What can we say about custom patches that hasn't already been said? Patches are great for a variety of reasons. Many of us are familiar with patches thanks to employee...
Author: Jesse Daugherty
What can we say about custom patches that hasn't already been said? Patches are great for a variety of reasons. Many of us are familiar with patches thanks to employee uniforms; however, the more you look, the more you will notice patches everywhere. From the jerseys of our favorite athletes to members of the military, police officers, firefighters, mechanics, plumbers, and even fashionistas.
Everyone uses patches, but did you know you can create custom patches of your own? Producing patches takes a little bit of imagination, but all in all, the process is easy and effortless. Custom patch providers offer different pricing plans and steps to prepare each order. When creating a patch of your own, you want a manufacturer with experience and one that will keep you in the loop throughout the process. There are an array of options when it comes to designing a custom patch, but we are here to help. This guide will provide a look into the means for creating an embroidered patch and a few helpful tips along the way. Read below to learn further.
When it comes to designing your first patch, there are a few key elements to consider. You want a patch that is easy to read and appealing, a balance that can be tricky to achieve. Patches can include images, text, numbers, and other unique details to make them stand out. However, adding multiple components to a single patch may clutter the design and be complex to read.
While large embroidered patches may feature additional elements, you need to be concerned with other aspects of your design. Figure out the message you want to convey with your patches before choosing what to include. Selecting a reason will be a helpful aspect when deciding on what images and text to have. If you are creating custom patches for employee uniforms, use simple text and a business logo. Decide how large you want the logo to be and adjust the text accordingly. If you are creating a patch that celebrates a special milestone, be sure to include information that pertains to the date.
You can create patches for any reason, but it's all about the details within your design. Get creative, but don't go overboard. The size of your patch matters. Embroidered patches can be created in any shape and size, but consider where the patch will be located before you choose. Patches for jackets and vests tend to be a bit larger. However, smaller designs word better if you are looking for Girl Service Troop or Boy Scout patches.
In terms of shapes, patches can be created in the standard circle and square shapes or made in nearly any other form you can fathom. Now that you have a general concept in mind, it's time to consider a few other options.
How do you want to apply your patches? What kind of border do you prefer? Do you want to add additional color or vivid features? First, let's speak about patch backing options. Every backing has its advantages. Tape backing is easily removable, versatile, and less permanent, while iron-on backings allow for a quick and easy attachment. Velcro backing allows you to quickly and easily remove your patch, and plastic backings add a rigid and durable touch. The backing you select will be determined by what you intend to use your patches for.
Next up, patch borders. The border of your patch gives your design a unique look. A merrowed border is the industry standard, offering a classic look for a simple and elegant appeal. Hot cut edges are great for patches with sharply detailed designs. This border is excellent when paired with fine details and intricate designs.
If you want to truly take your patch to the next level, add color. All orders include up to seven thread colors free of charge. However, you can add more for an additional cost. We have hundreds of colors to choose from, which means you can really get creative. For an eye-catching and flashy appeal, consider adding metallic threads. Best when used sparingly, metallic threads add some shine to any patch.
If you are not a designer or an artist, don't worry, that's why we're here. All of our orders come with free artwork and revisions, which means you will get precisely what you have in mind. No matter if you have a rough sketch of a concept that is ready to go into production, we can bring your idea to life.
At Patches4Less.com, all we do is embroidered patches. With over fifteen years of experience, we have created patches of all sorts. From military and police patches to custom patches used for style, sports, and more. We are dedicated to supplying top-quality patches at unbeatable prices, combined with unrivaled customer service.
If you are interested in learning about our patches or would like to order some for yourself. It's easy! Just give us a call toll-free at 866-847-2824 or email us. You can also get a free quote on your design if you want to speed up the process. Let us show you how easy designing and ordering embroidered patches can be.