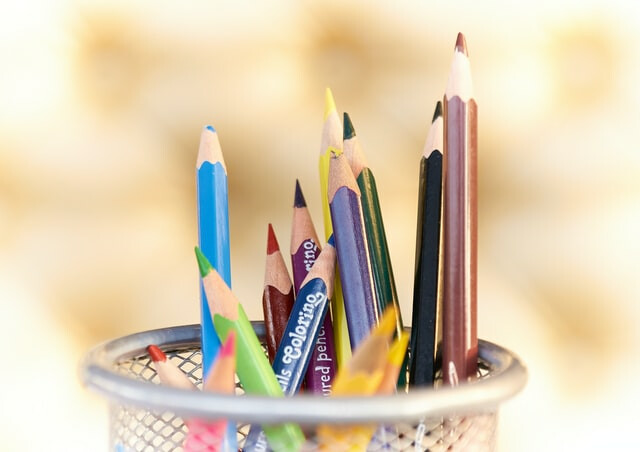 Jun 29, 2022
Celebrate Students With Custom School Patches
The start of a new school year is an important moment for administrators, parents, students, and teachers. It's the beginning of new hopes and goals. Custom patches are a...
Author: Jesse Daugherty
The start of a new school year is an important moment for administrators, parents, students, and teachers. It's the beginning of new hopes and goals. Custom patches are a great way to mark the start of a new school year. They are a tangible reminder for students to do their best and the significance of education for their future.
Patches boost morale and have many different purposes. They are a creative tool for increasing confidence, team building, welcoming students back to class, fundraising, and more. Custom patches are ideal for celebrating accomplishments and achievements, and they are a fantastic way to start the new school year on a positive note. Each new school year is a fresh start for students and faculty. Why not honor the moment and start the year with a positive approach? These small, creative items are meaningful and will influence students and staff throughout the school year.
A New School Year
The beginning of the school year can be challenging. Kicking off the new year on a high note helps inspire everyone to strive for their best. School patches make students feel like a part of something. They are a wonderful way to welcome pupils back to the classroom and provide motivation for teachers and students. Custom patches are a unique, vibrant way to get everyone excited and focused on the school year ahead.
Celebrate Accomplishments
It's important to reward students throughout the year. Celebrating triumphs is a superb way to acknowledge and praise students. Patches are a tangible reward that positively honors students. It also allows students to show off their accomplishments all year. Use custom patches to praise students and faculty for their hard work and determination.
Patches encourage students to strive to do their best by providing a meaningful reward. Students can take pride in their achievements and feel recognized among their peers. Use patches to observe honor roll students, perfect attendance, club membership, athletics, and more.
Custom patches can help support the school in many ways. Why not create patches as rewards for the science fair or Homecoming week? Everyone appreciates the recognition, so consider using custom patches to celebrate teachers, administrators, and other staff members as well as students.
Showing Support
Patches are a terrific fundraising tool. School clubs, bands, athletic teams, and more are looking for new ways to raise money. Schools can sell custom patches to raise money for equipment, events, and trips.
It's essential to consider the design when creating patches. A unique, intriguing custom patch will draw attention to the cause. This is perfect when using patches for fundraising. Include details and information that have meaning to the cause. Emphasize what you are looking to achieve.
If you are raising money for a specific club, include logos and symbols that represent the club. If you are raising money for athletic teams, feature mascots, special dates, or an item representing the specific sport. There are many ways to make a great patch, and a well-designed patch will have a considerable benefit when fundraising for any school.
Custom patches are an excellent way to keep students and staff focused and encouraged to do their best. Starting the year on a good note will have a lasting impact throughout the rest of the year. Use them to welcome students back or celebrate terrific accomplishments throughout the year. Find out more about designing your own patches.