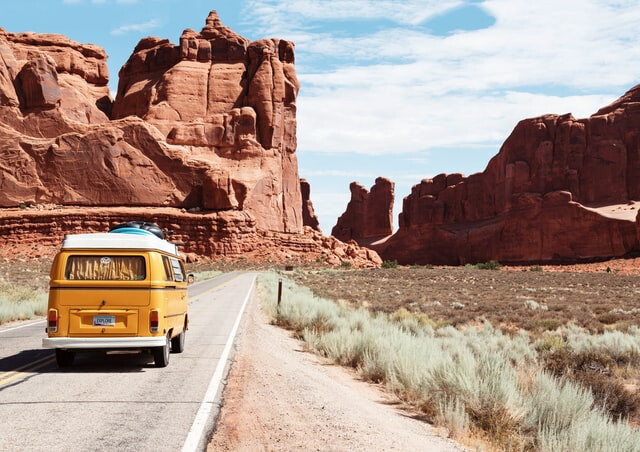 May 31, 2022
Celebrate The Adventure With Travel Patches
Summer is here, and plans have been made. Summer is the perfect time for traveling and vacation. Friends and family will spend the next few months making memories that will...
Author: Jesse Daugherty
Summer is the perfect time for traveling and vacation. Friends and family will spend the next few months making memories during their adventures. Custom embroidered patches are an excellent way to remember those happenings and celebrate those moments. Custom patches are a great way to mark your summer, from camping trips to summer camp, fishing adventures, and other outdoor activities.
Whether you are headed on a trip with your friends or have kids who will be enjoying their first summer camp, custom patches are a unique way to commemorate the fun. The weather is warm, and it's the perfect time to explore and adventure. Honor the moment with something vibrant, outstanding, and memorable. Celebrate your travels with special custom embroidered patches.
Summer Camp
Every summer, children head off to summer camp. It's a time of growing and learning and a great moment for everyone involved. Custom patches serve as keepsakes and reminders of those delightful days.
Patches are great for campers and counselors alike. They are ideal team-building tools that recognize the skills they have learned. These patches incorporate details significant to the occasion. Include attributes such as the camp logo and name, the location, and the dates of the journey. Custom patches offer something special for campers and administrators. These patches will be a reminder of the great times and lessons learned during summer camp adventures.
Camping Adventures
Summer is a great time to enjoy the outdoors. Camping is a favorite pastime for many, as an escape into nature. Camping is always a memorable adventure, whether in an RV or a tent. Why not celebrate your experiences with a custom patch? Feature landmarks, natural scenery, and other aspects that relate to your trip. You can create custom patches to immortalize the places you have been and share them with other campers. Hand out your custom patches to other campers you meet along the way. Herald the journey, the adventures, and the experiences with a creative custom patch.
Vacation
Many of us will take some sort of vacation this summer. Whether you have a camping trip planned or are heading to a resort somewhere in the tropics, a custom patch is a memorable way to commemorate the trip. A well-designed custom patch celebrates all the good memories and can be displayed or worn proudly. Patches can be found anywhere, especially in tourist-driven locations. You can create your own custom patches, too. If you can't find a patch that perfectly represents your vacation, design one of your own.
Summer is a time to embrace the expedition and experience new things. It's a time for vacation, relaxation, and enjoying the warm weather. Kids will be making friends and memories, folks will be camping and embracing the great outdoors, and vacations will commence. With a busy few months in store, why not cherish those moments with a great custom patch? Find out more about designing your own custom embroidered patches.