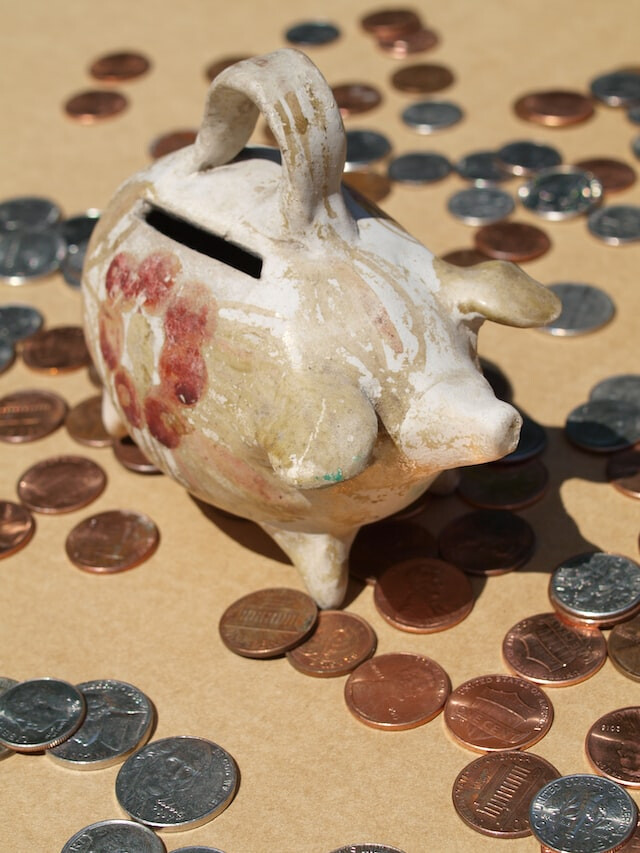 Designing Custom Patches On A Budget
Designing custom embroidered patches on a limited budget doesn't have to be complicated.
Designing custom embroidered patches can be a great way to add a personal touch to clothing and accessories, but the cost can sometimes be a barrier. However, it is possible to design custom patches on a budget by considering a few key factors.
First, it is important to carefully plan and design the patch to minimize the number of colors and size, as these elements can significantly impact the cost. It is also helpful to order patches in bulk, as many manufacturers offer discounts for larger orders. With a little planning and some careful consideration, it is possible to create high-quality custom patches at an affordable price.
Designing Custom Embroidered Patches
Embroidered patches are not only a stylish way to add a touch of elegance to your belongings, they are also a great way to promote your business or organization. One of the many advantages of designing your own patches is that you are in complete control of every aspect of the design process. As a result, you will also be able to create a patch that is unique, helping you stand out from the crowd.
Mass-produced patches tend to come in limited colors and designs. There are several options available for creating custom patches to your exact specifications, customized to meet your specific needs. You can design a patch that represents you or your organization in a way that is easily identifiable. For promoting a business or other organization, you can create a patch with your logo or branding that you can use as a marketing tool. This can increase awareness and recognition of your brand.
The material used to make embroidered patches is high quality and durable, making it the right choice for long-term use. They are not likely to fray or peel over time, unlike other types of patches. They will retain their color and detail even after being washed or worn. Custom embroidered patches are among the most affordable ways of personalizing a product and are an excellent way to make it unique. While printing and other methods can be very expensive, embroidery can be a very cost-effective method, especially if you are ordering a large quantity of patches at the same time.
Saving Money Designing Custom Patches
When designing custom embroidered patches on a budget, one factor to consider is the complexity of the design. The more complex your design, the more expensive it will be to produce. It's essential to strike a balance between creating an eye-catching patch and one that is affordable.

One way to simplify your design and save money is by using fewer colors. The more colors you use in your patch, the more expensive it will be to produce. A reputable patch provider will allow up to seven colors for free. It's important to consider whether your design really needs multiple colors or if a more straightforward design would be just as effective.

Another way to simplify your design is by using simple, geometric shapes and patterns. These types of designs are easy to reproduce using embroidery, and they can be highly effective in creating a patch that is unique. Simplifying your design is an important step in creating economical patches.
One of the easiest ways to save money on custom patches is to order in bulk. Many patch manufacturers offer discounts for large orders, so if you're ordering patches for a group or an organization, you can save money by ordering a larger quantity.
When you order more patches from a provider that offers bulk discounts, you will save money per unit by buying a bigger quantity. For example, if you need 250 patches and your supplier offers a price break at 300, you could pay a lower total price by ordering the extra 50 patches. Furthermore, ordering in bulk can also make the ordering process more efficient and convenient. If you want to save time and hassle, you can place a single large order instead of placing many small orders.

When designing custom embroidered patches, shop around and compare prices from different manufacturers. While many patch manufacturers offer similar products and services, their prices can vary significantly. One of the easiest ways to compare prices is by using an online patch maker. These tools allow you to design your patch and get instant quotes from various manufacturers.
Another convenient way to compare prices is by contacting manufacturers directly. Many manufacturers offer online quote forms or contact information on their websites, so you can quickly request quotes from multiple manufacturers and compare their prices.
When comparing prices, it's essential to consider the patches' cost and any additional fees or charges. Some manufacturers may charge extra for design services, rush orders, or shipping, so it's important to factor those costs into your decision.
Shopping around for prices is a vital step in designing custom embroidered patches. By comparing prices from different manufacturers, you can find the best deal and get the most value for your money.
Designing custom embroidered patches is a fun and economical way to add a personal touch to your clothing, bags, or accessories. By simplifying your design, ordering in bulk, and shopping around for the best prices, you can create affordable custom patches that are outstanding, durable, and affordable.
Creating custom patch designs can be a fun and fulfilling process, whether you're doing it alone or with a team. Custom patches offer a level of customization that allows you to create a patch tailored specifically to your needs and preferences. Patches can be used to personalize your own belongings and garments, or to promote your business or organization. They can go a long way toward boosting your business's bottom line.

Creating custom patches can be a cost-effective way to add a unique, personal touch to your clothing or accessories. By carefully planning and designing the patch you can keep costs down. Remember, ordering in bulk will help lower the overall cost too. With careful forethought and attention to detail, it is possible to create custom patches that are affordable and unique.
---
Jesse Daugherty
Blogger
Hello, I'm Jesse Daugherty, a music enthusiast, sports aficionado, and an avid supporter of the arts. I'm a writer and content creator. For the past 5 years, I've shared my knowledge of custom patches and other promotional products, exploring their designs, meaning, and purpose.