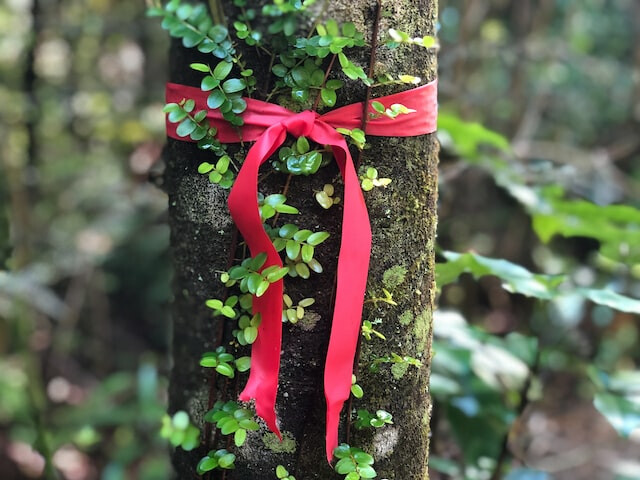 Honor Red Ribbon Week With Custom Patches
During the final week of October, the country observes Red Ribbon Week every year. The initiative aims to raise drug awareness in communities across the country to keep kids alcohol...
During the final week of October, the country observes Red Ribbon Week every year. The initiative aims to raise drug awareness in communities across the country to keep kids alcohol, tobacco, and drug-free.
Red Ribbon Week originated as a tribute to Drug Enforcement Administration special agent Enrique "Kiki" Camarena. The week has become a time for parents, teachers, and other role models to talk to their children about drugs. It's also a time to honor the positive role models who made a difference in kids' lives. Red Ribbon Week spreads awareness about the dangers of alcohol, tobacco, and drugs, educating young people and encouraging participation in activities across the country.
Red Ribbon Week also brings attention to drug prevention on a local and state level. The campaign has touched millions of lives and continues to bring awareness to an important cause. One way to get involved is to wear your own red ribbon, and what better way to do so than with a custom patch? Patches are more detailed and stunning than the standard red ribbon. They can also be customized to your liking.
Custom Red Ribbon Week patches allow you to show your support all year. These patches remind us to be active in our communities while educating young people about the dangers of drugs. Red Ribbon Week patches let you continue to show you support throughout the year and in the future. Let's learn more about Red Ribbon Week, how to observe the occasion, and how to show your support with custom patches.
History of Red Ribbon Week
Red Ribbon Week dates back to 1985. The observance started after DEA special agent Camarena's kidnapping, torture, and murder. Agent Camarena worked undercover in Mexico and was kidnapped by drug dealers.
After his murder, residents of Camarena's hometown in Calexico, California, wore red ribbons in his honor. Those red ribbons symbolized drug prevention, raising awareness of the dangers of drugs. California Congressman Duncan Hunter and teacher David Dhillon spearheaded "Camarena Clubs" around the state, raising awareness for drug prevention. On the heels of First Lady Nancy Reagan's "Just Say No to Drugs" campaign, club members presented her with the "Camarena Club Proclamation." In 1987, organizations nationwide supported the cause, donning red ribbons to represent the push for drug awareness.
The National Family Partnership organized Red Ribbon Week to promote a drug-free lifestyle in 1988. The program educates parents, children, and teachers across the country on alcohol, drug, and tobacco prevention.
Since the late '80s, Red Ribbon Week has been observed annually during the final week of October. Why not mark Red Ribbon Week and wear your passion on your sleeve? Custom patches are vibrant, stylish, and durable, which makes them ideal for bringing awareness to Red Ribbon Week. Rather than a one-time wear item, patches let you spread the message for years to come.
Observing Red Ribbon Week
There are many ways to get involved and observe Red Ribbon Week. The easiest way is to show your support by wearing a red ribbon. These ribbons symbolize the importance of drug awareness and prevention in our communities. You can also learn more about people who have overcome drug addiction or become positive role models to kids.
Talk to your children about alcohol, drugs, and tobacco. Open up about the dangers of drugs and encourage a drug-free lifestyle. You can also plan a Red Ribbon Rally to educate those around you while supporting the community. Volunteering or donating to local organizations to further drug prevention initiatives is another excellent way to get involved.
There are many ways to be active, but why not get creative? Custom patches are a great way to observe Red Ribbon Week. These small pieces of fabric are reminders that can be worn or attached to nearly any garment. Custom patches can build confidence in young people and inspire them to maintain a drug-free life. They are a reminder to make the right decisions and motivate others to do the same. Patches are also a great way to commemorate loved ones, community members, and individuals making a difference. Honor Red Ribbon Week with style.
Red Ribbon Week Patches
Custom patches bring attention to any cause with detail and style. Wear them in support of Red Ribbon Week or create unique designs you can present throughout the community. These small items are reminders to make good life choices and encourage kids to live a drug-free lifestyle.
Custom patches can include details such as slogans, logos, and important dates. These personalized elements make each design a memorable keepsake that can be worn for years. Custom patches are a unique fundraiser that organizations can sell to support their cause. Patches are more durable than the typical red ribbon, which means you can continue to show your support. Red Ribbon Week patches are a creative way to get the word out. Let's work together to create a custom patch that perfectly represents the importance of Red Ribbon Week.
The last week of October is a time to get involved in our communities. Red Ribbon Week is a time to educate those around us about the dangers of drugs and their effects. Let's design something that brings more awareness to the cause. Find out more about creating custom patches.
---
Jesse Daugherty
Blogger
Hello, I'm Jesse Daugherty, a music enthusiast, sports aficionado, and an avid supporter of the arts. I'm a writer and content creator. For the past 5 years, I've shared my knowledge of custom patches and other promotional products, exploring their designs, meaning, and purpose.