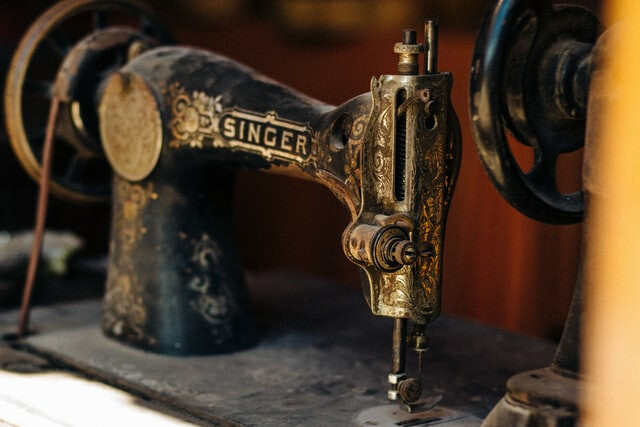 Feb 28, 2022
Keep Your Patch Attached! Selecting The Right Patch Attachment Method
Designing a custom patch isn't difficult, though the thought of it can be a tad overwhelming. With several things to consider while designing a custom patch, one of the most...
Author: Jesse Daugherty
Designing a custom patch isn't difficult. With several things to consider while designing a custom patch, one of the most significant aspects is how you plan to attach your patches to your garments. Selecting the right way to attach patches to a uniform, jacket, or favorite bag shouldn't be complicated.
Selecting the proper attachment method is easy, but there are a few things to think about. Consider your options and what might be the best fit for you. If you design your first patch or revise an old design, the most crucial detail is the artwork and design.
The function of the patch is the key to the artwork, but it will also play a role in the attachment method that will work the best. If you want the patch permanently attached, then sew-on or iron-on patches will work the best. If you need patches that can be removed and reattached, Velcro® hook-and-loop fasteners are a perfect match. Your custom patch provider can assist you in choosing the right attachment method for your needs.
Pros and Cons of Each Backing Type
There are pros and cons to each attachment method. Sew-on patches are the most popular, and they are the most basic way to attach patches to garments. Sew-on patches are also the most permanent. These patches come with no other provisions and must be sewn into place by hand or machine. Traditional sew-on patches are sure to stay applied for the life of the garment itself.
Iron-on patches are quite popular too. They are designed to make attachment fast and easy, thanks to the heat-sensitive adhesive on the back. All you need is an iron and less than five minutes. Place the patch on your favorite garment, cover it with a towel to prevent burning, and hold it in place for 20-30 seconds. Easy, right? The only drawback is that iron-on patches cannot be added to every fabric.
The classic Velcro® hook-and-loop backing is perfect for patches that need to be removed and reapplied, or applied to multiple garments. The backing includes two sides, one as a fastener attached to the back of the patch. The other is then sewn onto the garment. When pressed together, the two sides enable the patch to stay in place. These patches are typically seen on military and police uniforms for situations where patches may need to be interchanged frequently.
Tape backing is also a great way to add a patch to a garment temporarily. Tape backing allows easy removal and versatile use, though they are best for only short-term use. Tape backings are perfect for a costume or outfit.
If you want extra support for your patches, add a plastic backing. This attaches to the twill and gives your patch extra support all around, meaning they will maintain their shape after constant use. This is great for uniform patches, and it can be used with an iron-on backing if needed.
Last but not least are button loops. This attachment lets you hang your patch for a lapel pin or garment button. No sewing, gluing, ironing, or anything. Just a sleek look without all of the work.
No matter which attachment method you use, a good patch provider can help you make the most of your custom patch design.