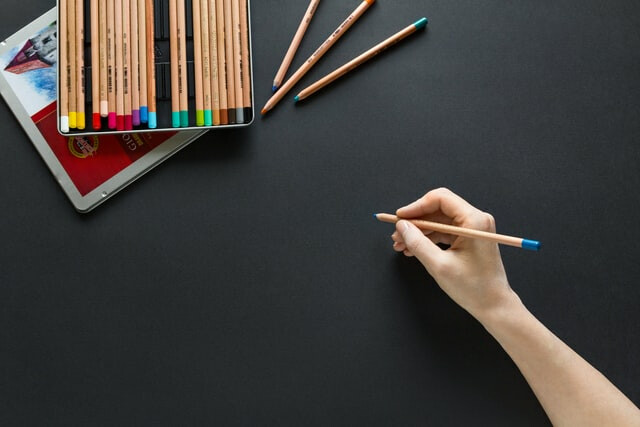 The Do's & Don'ts of Creating Custom Embroidered Patches
Creating custom embroidered patches has never been easier. Once you decide to create embroidered patches, you will quickly learn that you have an array of customizable options. From the general...
Creating custom embroidered patches has never been easier. Once you decide to create embroidered patches, you will discover an array of customizable options. From the general arrangement of the patch, including the artwork and text, to the thread color and border, you have creative control of your patch. When getting started with a patch plan, there are a few things to consider and a handful of things to avoid. Let's discuss the dos and don'ts of creating embroidered patches.
The Design
The most important aspect of a well-crafted patch is the design itself. The artwork, text, and composition are essential elements of every patch. A thoughtfully developed patch will catch people's attention and garner their interest.
Do:
Consider the reason you are creating a patch. The purpose of the patch affects the look and the layout. Think about what artwork you want to include. Choose an eye-catching configuration and include logos, emblems, and other insignia. Patches come in virtually any shape or size you can imagine and can feature text in nearly any font. Get creative!
Don't:
When designing your patch, don't include too many details. A patch can become overwhelmed with too many elements. Keep the artwork straightforward. This creates a better-looking patch that one overloaded with detail. The same is true about the text. Fonts that are fine or intricate are hard to make out. Consider a bolder text or a larger size for more legible results. Ensure that your design is cohesive and makes sense for its purpose.
The Colors
The colors of your patch are another key to catching people's attention. A colorful patch can draw a crowd, but there are a few things to keep in mind.
Do:
Embroidered patches are vibrant, and the colors you select should be simple but bold. A bright patch is sure to command more notice than a muted patch. When choosing colors, select colors that relate to the purpose of your patch. For example, if you are producing patches for a business or brand, opt for the brand's colors. If you create artwork of your own, add contrasting or complementary color schemes. Contrasting colors are perfect for the background, artwork, and text, adding a pop to any patch. Complementary colors are a great touch along the borders of the patch.
Don't:
You can have too much color. It's easy to go overboard with color. Too much will make your patch look muddy. Too much color can also obscure the patch. Remember, keep it simple, but go bold. If you create a patch for branding purposes, do not stray away from the colors already used. Customers associate specific colors with particular brands.
Adding Details
You have a few other opportunities to make your patches outstanding, such as the border, the backing, and additional thread colors. These components can take your patch from average to exceptional.
Do:
Adding metallic threads is a guaranteed way to make your patch design stand out. Metallic threads add an effect that can make your patches shine. Gold and silver metallic threads have a striking look sure to garner attention everywhere.
Don't forget to specify the proper backing for your patch. The purpose of your patch helps you determine which backing is the right fit. There are plenty of choices, from sew-on and iron-on patches to hook and loop backing, tape backing, Coose the one that works best for your application.
When adding the finishing touches to your embroidered patch, determine the border that looks best. There are two options, the hot-cut or merrowed border. The merrowed border is best suited for simple shapes like circles, rectangles, and squares. A hot-cut border is ideal for intricately shaped patches.
Don't:
Don't go overboard with additional colors and metallic threads. Both should be added sparingly and only if it makes sense. Make sure the other colors you select complement the overall composition of your patch. The last thing you want is a patch that is too complicated or busy.
The best part about designing custom patches is that you have complete control. Get creative and create something that serves a purpose and acquires engagement. You can find out additional information about creating embroidered patches here.
---
Jesse Daugherty
Blogger
Hello, I'm Jesse Daugherty, a music enthusiast, sports aficionado, and an avid supporter of the arts. I'm a writer and content creator. For the past 5 years, I've shared my knowledge of custom patches and other promotional products, exploring their designs, meaning, and purpose.